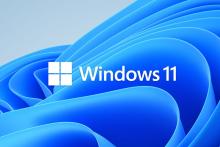 Sat Nam! It's the end of June and I'm typing this month's column on my newly upgraded Windows 11 computer. Yes, you heard right. There's a new version of Microsoft Windows.
I know Microsoft said that Windows 10 would be the final version of Windows and that they would simply update it ad-infinitum, but I guess the marketing department up in Redmond decided that they needed a shiny new version of Windows after all.
How to check if your PC or laptop can run Windows 11
Microsoft has also temporarily removed its PC Health Check app that was meant to allow Windows 10 users to see whether their PCs are compatible with Windows 11. The app will, however, be back around the time of Windows 11's general availability. Alongside the release of the first Windows 11 preview,  Microsoft is supposedly hinting at an October release date for Windows 11. To determine if your current PC will be able to run Windows 11, you can check out this list of system specifications on Microsoft's website. If your machine is compatible, you can download the Windows 11 update for free when it becomes available in the Fall, or, if you're part of the Windows Insider Program, you can download the Insider Preview build version right now. 
Improvements to the Interface
When you first see it, the resemblance to Mac OS is striking. All the windows now have rounded corners just like on a Mac. The new taskbar is centered and it expands and contracts dynamically as apps are opened and closed. The system icons have all been redesigned away from the ugly Windows 10 "glyphs" to new colorful, attractive icons. The new start menu is clean, attractive and easy to use. I'm so happy Redmond dumped the old Fisher-Price "live tiles" start menu. It was both ugly and distracting. Here's what the new start menu looks like.
The new taskbar is dynamic. It displays in the center of the taskbar instead of on the left as before. I find the center positioning much more accessible, but you can force it to the left if you like that better.
Another new feature you'll likely spot right away is the new File Explorer, which now does away with the ribbon-style menu in favor of a flatter look (Microsoft calls it a 'command bar') and new, more modern icons across the board. It looks good, but we'll have to give it a try to see if it hasn't lost a lot of functionality in the process.
The File Explorer, just like every other app in WIndows 11, also features support for Microsoft's new Snap layouts, which take the existing 'snapping' gesture or keyboard shortcuts in Windows that let you snap windows to any side of the screen and brings it to the maximize button.
Snap Groups is an extension of Snap Layouts whereby Windows remembers the apps you've been using and allows you to group them together. There is also access to multiple virtual desktops. You'll additionally be able to look at the new Microsoft Store that has an updated interface and a dedicated Entertainment tab. While the overall functionality isn't new here, I'm pretty sure that a lot of Windows users never knew it existed, so this new feature will introduce window snapping to a lot more users.
Microsoft has also provided widgets that you can look at by clicking on the dedicated Widgets icon in the taskbar. You can also swipe from the left using the touch bar/ display or hitting Win + W on the keyboard to access the widgets. There are, by default, widgets for calendar, weather, local traffic, Microsoft To Do lists, OneDrive photos, sports and esports, stock watchlist, and tips. The widgets section also includes a live news feed section to show personalized news content.
Under the hood, everything just seems faster. It's not just the snappy new windows minimize/maximize animations, which look great, but apps and operations seem faster as well. I didn't do any metrics because Microsoft is constantly tuning performance between builds. In the current preview build (22000.51) the time it takes for my computer to awaken from sleep is a full minute, but by final release time Microsoft will tune and speedup the wakeup time.
And, if you use an Android phone (Samsung, LG, etc.) Android apps will run on Windows 11 when it's released in October, so the move between working on your phone and on your PC will become easier than ever.
Overall, I have found the preview builds of Windows 11 to be even more stable than Windows 10 and many little Windows 10 glitches and bugs have been fixed as well.
Okay, If you'd like to make the leap, here's how to do it...
First make sure you have an external USB hard drive with enough space free to hold the contents of your C: drive (your main hard drive where Windows lives.)  Then open the Control Panel and navigate to "Backup and Restore (Windows 7)" and click on "Create a System Image." Select your USB external hard drive as the destination. 
Allow the System Image backup to complete, create a "Repair Disk" on a separate  USB stick or DVD disc as prompted when the backup completes, then eject and disconnect the external drives and set them aside in case you need to revert back to your current Windows 10 setup easily. 
Note: If you have installed "Startisback" or any other app that restores the old Windows 7 style start menu, you should uninstall it before upgrading to Win 11.
To download the first Windows 11 Insider Preview build on your Windows 10 PC, you will need to enroll in the Windows Insiders program and then visit Settings > Update & Security > Windows Insider Program. Microsoft is providing the testing build specifically on compatible machines. Most current computers running Windows 10 are compatible. 
Personally, I think Windows 11 is a great improvement over Windows 10. If you try it out, please let me know what you think.