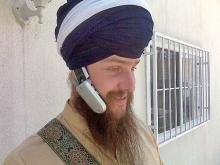 Why type when you can speak?
You can click on commands and type text in Microsoft Office, Microsoft Edge, and other Windows applications, or you can speak what you want. Speech recognition can be especially helpful for people who can't use the keyboard or mouse. But it's available to anyone who'd like to try talking to Windows instead of typing and mousing.
Windows offers its own Speech Recognition tool through which you can dictate text and speak commands in different applications. The Windows 10 Fall Creators Update (the current version of Windows 10 as this is written) expands on the voice recognition by allowing you to more easily dictate text in your Office applications and other programs. And you can always ask Cortana to run a variety of commands and tasks.
By the way, what microphone you use is important, especially if you are not in a completely silent environment. Don't try to use the built-in mic in your laptop, or the built-in mic in a webcam. I use a simple, light headset microphone, so the mic is close to my mouth. You don't need to buy an expensive headset. The one I use costs less than $20 and it works perfectly. Using a headset means you can move around and the voice quality remains good.
But there's more to voice dictation than just talking to Windows. You can also train your voice recognition to ensure that the dictation is as accurate as possible. And you must know what you can say and what you can't say. Let's look at how to dictate your text and commands to Windows.
Whether you're running Windows 10, Windows 8.1, or Windows 7, you can tap into the built-in Speech Recognition feature. To access this, open Control Panel in icon view and click on the icon for Speech Recognition.
The Speech Recognition window pops up with links to set up and use the feature. Click on the first link to Start Speech Recognition. The first time you run this, an initial screen explains how Speech Recognition works. Click Next.
This screen asks what type of microphone you're using -- a headset, desktop, or other. As an example, a microphone built into your laptop is considered a headset microphone. Choose the correct option and click Next.
At this screen, read the information on proper microphone placement and click Next. At the next screen, read the sentence aloud to make sure the speech-recognition feature picks up your voice. Click Next. If your voice is detected properly, the next screen tells you that the microphone is set up and ready to use. Click Next.
The next screen asks if you want the speech-recognition feature to examine the documents and email messages in your Windows search index. That helps the feature better understand the words you typically use. If you're fine with this, select Enable document review. If you're concerned about privacy issues, select Disable document review. Click Next.
At the next screen for activation mode, choose the first option to Use manual activation mode if you want to turn off speech recognition when you're done with it and will click the onscreen microphone button to restart it. Otherwise, choose the second option to Use voice activation mode to put speech recognition to sleep when you're done with it and wake it up by saying "Start listening." Click Next.
At the next screen, you can view a Reference Sheet listing all the commands you can issue via your voice. Click the button to View Reference Sheet to open and read a webpage describing all the voice commands you can use.
Return to the speech recognition setup and click Next. At the next screen, choose whether you want Speech Recognition to automatically load each time you start Windows. Click Next.
At the next screen, you should run the tutorial to learn and practice the commands that you can issue by voice. Click the button to Start tutorial. An interactive webpage pops up with videos and instructions on how to use speech recognition in Windows. The Speech Recognition bar also appears at the top of the screen.
You can now turn on speech recognition by clicking on the microphone button on the Speech Recognition bar or saying "Start listening" if you chose to enable voice activation mode. Now, give it a whirl. Using the commands on the Reference Sheet web page, try to open applications and run commands with your voice. Open a document in Notepad, WordPad, or Microsoft Word and try to dictate text.
 Are you finding a fair number of mistakes in the dictation? OK, then it's time for some training.
Here's how: Right-click on the Speech Recognition bar, move to the entry for Configuration in the menu, and click on the command to Improve voice recognition.
You can also click on the link for Train your computer to better understand you in the Speech Recognition Control Panel window. You're asked to speak a series of sentences to help Windows better understand your voice. The process takes a while but is worth the time and effort if you're going to use speech recognition. You can also exercise some control by clicking on the link for Advanced speech options in the Speech Recognition Control Panel window.
If you've installed the Windows 10 Fall Creators Update, then you can easily dictate text with the press of a keyboard shortcut. To check this out, open a program such as Word, Outlook, Notepad, or WordPad. Press the Windows key+H.  The dictation toolbar appears in your program.
Now start dictating your text. You can turn the microphone on the toolbar on and off. If you stop dictating after a certain amount of time, the microphone shuts off by itself.
I found the dictation very accurate -- more accurate than the Windows speech recognition -- so this option is worth trying if you want to dictate documents, emails, or other files.
Finally, there's always Cortana. If you're running Windows 10, the voice assistant is ready and waiting for you. You can tap Cortana on her virtual shoulder to ask questions, issue commands, search for information, open applications, and access Windows features.
To keep Cortana in listening mode, click in the Cortana search field on the Windows taskbar and then click on the Settings icon. In the Cortana settings window, turn on the "Hey Cortana" option if it's not already enabled. Now just say: "Hey Cortana, what can I say?" In respond, Cortana displays a list of tips and tricks. Click on an item, and Cortana gives you examples of things you can say.
Do write and let me know if you've tried voice recognition and how it worked for you.
Also, you can help make this column better by sharing your topic suggestions, tips or experiences you have had with your own tech with the Sangat through this column in our Ashram newsletter. Email me and tell me your story, and keep sending me your suggestions for column topics, along with your own favorite smartphone app recommendations and reviews so I can share them here. Just email them to me at [email protected]