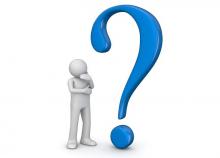 Usually we don't pay attention to what versions of various programs are running on our computers. But when we have lost a license, or we need to reinstall our programs on a new computer, then knowing what our version numbers and serial numbers becomes important. You know which version of Windows you're running on your PC, such as Windows 10. But with so many updates coming out, do you know which version of Windows 10 is installed? You likely run many different applications on your PC but how do you keep track of their version numbers? And if you use multiple browsers, how do you keep tabs on which version of each browser is installed? Sure, you can view the settings for Windows and open each and every application and browser on your computer. But there has to be an easier and quicker way. And there is, with help from the right tools.
Certain software programs can scan your PC and tell you which version of Windows you have, which application versions you're running, which browser versions are installed and even do a system security check to make sure your system is secure and alert you to any vulnerabilities. 
Many such utilities now charge a price. But you'll still find some good freebies out there. Belarc Advisor can display a list of all the Windows updates, security fixes, applications, and other data on your PC. WinAudit reveals detailed information on your hardware, software, and many other elements. And Webroot System Analyzer can check out your hardware, operating system, and installed applications.
Belarc Advisor
Belarc Advisor supports every version of Windows from XP to 10 and displays its data in an HTML page that you can view in any browser. Download and install the free program from the Belarc website. During the install, you're asked to check for new Advisor security definitions. Check for these the first go-round and each time you run the program to keep it updated. The software then scans your computer and local network to create a profile of your system. Following the installation and every time you launch the application, Belarc displays a page in your default browser with details about your hardware and software.
Belarc Advisor reveals your specific version of Windows, including the build. For example, version 1803 refers to the recent Windows 10 April 2018 Update. The other information at the top covers your hardware – your computer, processor, disk drives, memory, printers, and other physical devices. Scroll down further, and Belarc Advisor tells you if you're missing any security updates. Click on the provided link to view the specific security bulletin and download the missing update. Scroll down to the bottom of your page. Now, you can see the names and version numbers of all your installed applications, including your browsers.