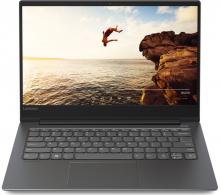 Thinking of Buying a Laptop? Here's how to make the right decision and get the right computer at the right price.
Compact enough to carry with you, yet versatile enough to run demanding applications, a laptop is the best tool for doing serious work or play at home and on the road. While tablets and smartphones are always popular, most people realize that everything from typing a research paper to editing video to gaming is more easily done on a laptop. So what type of laptop should you get?
If you're in a hurry, these are the most important things to consider when choosing a new laptop. For more detail, read on.
12.5 to 14-inch screens offer the best balance between usability and portability. Larger screens are fine if you don't travel much and smaller models are great for kids.
If you're spending over $600, shoot for these minimum specs:
Core i5 CPU
1920 x 1080 screen
8GB of RAM
SSD Storage instead of a hard drive.
8+ hours of battery life if you plan to take your laptop anywhere at all.
Chromebooks are good for kids. Windows laptops and MacBooks both offer plenty of functionality; which platform you prefer is a matter of personal taste.
Available new at prices around $200, a Chromebook may work for you if you need a device to simply surf the Web, check and write email, navigate social networks and chat online, Chromebooks are highly portable and tend to offer good battery life at low prices. They are also extremely popular with schools and parents, because they are hard for kids to infect with malware and more functional than most tablets. If you need a Chromebook, look for one with at least 4GB of RAM and 16GB of storage. A 1920 x 1080 resolution is preferable but uncommon. Remember, you cannot install apps or programs on most Chromebooks. Everything runs in a local copy of Chrome browser. Of course you can use Google Drive to create and edit documents and save them in the cloud as well as Google Cloud Print to print to a printer from your Chromebook.
Screen size
11 to 12 inches: The thinnest and lightest systems around have 11- to 12-inch screens and typically weigh 2.0 to 2.5 pounds,
13 to 14 inches: Provides the best balance of portability and usability, particularly if you get a laptop that weighs under 4 pounds.
15 inches: The most popular size, 15-inch laptops usually weigh 4.5 to 6.5 pounds. Consider this size if you want a larger screen and you're not planning to carry your notebook around often.
17 inches or larger: Only if you want to use your laptop as a desktop computer and don't plan on traveling with it. Remember, you can always attach a desktop monitor to a laptop with a smaller screen for use in office or home and still have a smaller, lighter laptop.
Display:
The more pixels you have, the more content you can fit on-screen and the sharper it will look. Sadly, most budget and mainstream laptops have 1366 x 768 pixel displays and so do more than half of business laptops. If you can afford it, I recommend paying extra for a panel that runs at 1920 x 1080, also known as full HD or 1080p. Do your eyes a kindness and get the clearest screen you can afford. Some higher-end laptops have screens that are 2560 x 1600, 3200 x 1800 or even 3840 x 2160, which all look sharp but consume more power, lowering your battery life.
Check The Keyboard and Touchpad
The most impressive specs in the world don't mean much if the laptop you're shopping for doesn't have good ergonomics. If you plan to do a lot of work on your computer, make sure the keyboard offers solid tactile feedback, plenty of vertical travel (distance the key goes down when pressed, usually 1 to 2mm) and enough space between the keys. I prefer the keyboards on Lenovo laptops since they are fairly indestructible and have great feel for typing.
Look for an accurate touchpad that doesn't give you a jumpy cursor and responds consistently to multitouch gestures such as pinch-to-zoom. If you're buying a business laptop, consider getting one with a pointing stick (aka nub) between the G and H keys so you can navigate around the desktop without lifting your fingers off the keyboard's home row.
Processor (CPU)
This one's easy. Unless you are buying a Chromebook, get a laptop with an Intel Core i5 or Core i7 processor. These processors give you the most bang for the buck.
RAM (Memory)
Some sub-$250 laptops come with only 2GB of RAM, but ideally you want at least 4GB on even a budget system and 8GB is better if you can spend just a little more. For most people, 16GB or more is overkill.
Storage Drive (Hard Drive)
Even more important than the speed of your CPU is the performance of your storage drive. Your hard drive speed is the most limiting factor in most laptops. If you can afford it, and don't need a ton of internal storage, I highly recommend getting a laptop with a solid-state drive (SSD) which has no moving parts, rather than a mechanical hard drive, because you'll see at least three times the speed and a much faster laptop overall.
Among SSDs, the newer PCIe x4 (aka NVME) units offer triple the speed of traditional SATA drives. If that's an option on the laptop you choose, pick it. NVME drives are FAST.
DVD/Blu-ray Drives
Few laptops come with optical drives, because all software and movies are downloadable. However, if you really need to read/write discs and your laptop of choice doesn't come with a built-in DVD drive, you can always buy an external one that connects via USB for under $20 so save the weight. You really don't need one built-in.
Plan Based on Your Budget
These days, you can buy a usable laptop for under $200, but if you can budget more, you'll get a system with better build quality, stronger performance and a better display. Here's what you can get for each price range.
$150 to $250: The least-expensive notebooks are either Chromebooks, which run Google's browser-centric OS, or low-end Windows systems with minimal storage and slower processors, such as the HP Stream 11 and the Dell Inspiron 3000. Use these as secondary computers only or give them to the kids.
$350 to $600: For well under $600, you can get a notebook with an Intel Core i5 CPU,  8GB of RAM, and a 500GB mechanical hard drive, all respectable specs. However, at this price, most notebooks don't have an SSD, a full-HD display or long battery life. There are a few exceptions, such as the Acer Aspire E 15 and Asus VivoBook E403NA.
$600 to $900: As you get above $600, you'll start to see more premium designs, such as metal finishes. Manufacturers also start to add in other features as you climb the price ladder, including higher-resolution displays and SSDs. This range is a sweet spot to have a faster machine with an SSD.
Above $900: At this price range, expect notebooks that are more portable, more powerful or both. Expect higher-resolution screens, faster processors and possibly discrete graphic chips. The lightest, longest-lasting ultra-portables, like the Apple MacBook and the Dell XPS 13, tend to cost more than $1,000 (although you can get the Dell for less if you don't opt for a touch screen). High-end gaming systems and mobile workstations usually cost upward of $1,500 or even as much as $2,500 or $3,000.
Your laptop is only as good as the company that stands behind it. Accurate and timely technical support is paramount, which is why Laptop Magazine evaluates every major brand in their annual Tech Support Showdown. This past year Apple came in first place, followed by Acer and Lenovo.
Support is only part of what makes a notebook brand worth your money. You also must consider how the manufacturer stacks up to the competition in terms of quality (likelihood of breakage or failure) design, value and selection, performance and other criteria. In Laptop Magazine's 2018 Best and Worst Laptop Brands report, Lenovo placed first (as it has for the last five years) followed by HP and Dell. Samsung ended up at the bottom of the list.
Now that you've read this far, let me say that there is no such thing as the 'perfect laptop.' Each feature you want has tradeoffs. For example, If you want a 15" screen or larger, the tradeoff is shorter battery life or greater weight. All in all, get the laptop that fits your priorities regarding weight, speed, design, battery life, display and your budget. Decide which features are most important for you and be willing to live with the tradeoffs. If you need some first-hand advice, send me an email and I'll be glad to help you with your decision.
You can help make this column better as well by sharing your topic suggestions, tips or experiences you have had with your own tech with the Sangat through this column in this column in our Ashram newsletter. Email me and tell me your story, and keep sending me your suggestions for column topics, along with your own favorite smartphone app recommendations and reviews so I can share them here. Just email them to me at [email protected]